Venue & Hospitality
Conference Dates: May 27-28, 2022
Hotel Services & Amenities
Audio/Visual Equipment Rental.
Business Center.
Business Phone Service.
Complimentary Printing Service.
Express Mail.
Fax.
Meeting Rooms.
Office Rental.
Photo Copying Service.
Secretarial Service.
Telex.
Typewriter.
Video Conference.
Video Messaging.
Video Phone.
ATM.
Baggage Storage.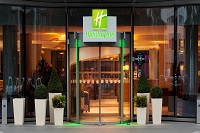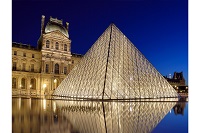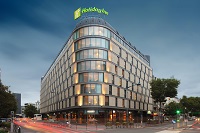 About City
Italy is a boot-shaped peninsula that juts out of southern Europe into the Adriatic Sea, Tyrrhenian Sea, Mediterranean Sea, and other waters. Its location has played an important role in its history.West of the Apennines are wooded hills that are home to many of Italy's historic cities, including Rome. Italy, country of south-central Europe, occupying a peninsula that juts deep into the Mediterranean Sea. Italy comprises some of the most varied and scenic landscapes on Earth and is often described as a country shaped like a boot. At its broad top stand the Alps, which are among the world's most rugged mountains. Italy's highest points are along Monte Rosa, which peaks in Switzerland, and along Mont Blanc, which peaks in France. The western Alps overlook a landscape of Alpine lakes and glacier-carved valleys that stretch down to the Po River and the Piedmont. Tuscany, to the south of the cisalpine region, is perhaps the country's best-known region. The capital is Rome, one of the oldest of the world's great cities and a favourite of visitors, who go there to see its great monuments and works of art as well as to enjoy the city's famed dolce vita, or "sweet life." Other major cities include the industrial and fashion centre of Milan; Genoa, a handsome port on the Ligurian Gulf; the sprawling southern metropolis of Naples; and Venice, one of the world's oldest tourist destinations. Surrounded by Rome is an independent state, Vatican City, which is the seat of the Roman Catholic Church and the spiritual home of Italy's overwhelmingly Catholic population. Each of those cities, and countless smaller cities and towns, has retained its differences against the leveling effect of the mass media and standardized education. Thus, many Italians, particularly older ones, are inclined to think of themselves as belonging to families, then neighbourhoods, then towns or cities, then regions, and then, last, as members of a nation.
PONTE GARIBALDI
PONTE SANT'ANGELO
TRASTEVERE
SANTA BARBARA DEI LIBRAI
DOORWAYS
University of Bologna
Sant'Anna School of Advanced Studies – Pisa
Scuola Normale Superiore di Pisa
Sapienza University of Rome
University of Padua
Rome and its metropolitan area has a Mediterranean climate (Köppen climate classification with mild winters and warm to hot summers. According to Troll-Paffen climate classification, Rome has a warm-temperate subtropical climate .According to Siegmund/Frankenberg climate classification, Rome has a subtropical climate .In Rome, the summers are short, hot, humid, dry, and mostly clear and the winters are long, cold, wet, and partly cloudy. Over the course of the year, the temperature typically varies from 37°F to 89°F and is rarely below 28°F or above 95°F.